A unique and innovative model
The Aline-Chrétien Health Hub has 3 main entrances, North, West and East. During the pandemic, only the North entrance is open. Access is restricted to clients of the Hub only.
Once you arrive, you will have the option to check-in using kiosks.
The building is divided in 7 sections, each defined by a specific colour to help you find your way:
Main hallway (check-in kiosks, coffee shop, main bathrooms, volunteers' kiosk, breastfeeding room, play area, relaxation areas, mobility aid store)
Medical Imaging - Orange
Specialized Clinics - Yellow
Services for Seniors - Green
Mental Health and Wellness - Blue
Rehabilitation - Purple
Support Services (security desk) - Grey
Each section has a reception desk to welcome you.
Signage and volunteers are on-site to help you find what you are looking for.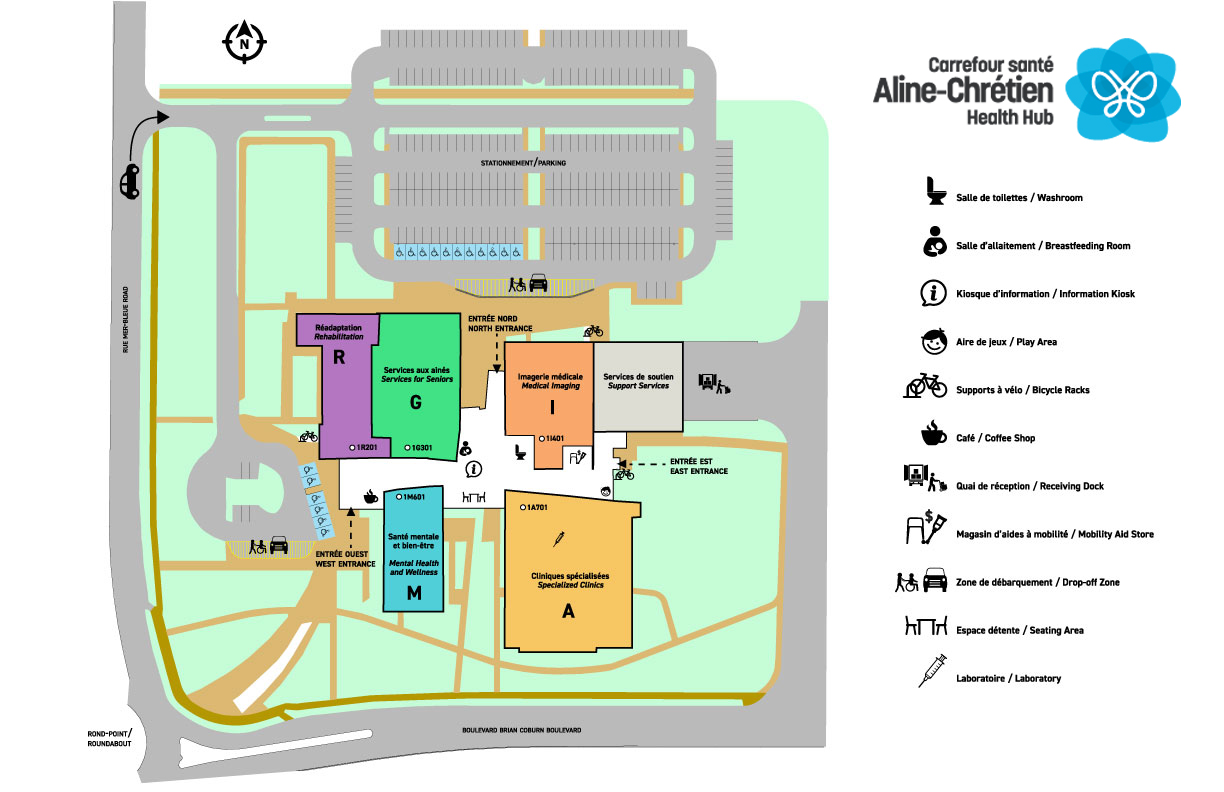 A map of the Hub is also available at each entrance to help you find your way.